ABOUT US
We optimize your projects
Thanks to the "plug and play" nature of our test benches, we can accept all types of test objects and connect remotely with any type of trackside bench with an Ethernet connection. Try & Cert is present in over 20 countries worldwide to ensure the closest possible proximity.


Contact us
The lab
We are a certified independent ERTMS laboratory and our experience in railway operations is recognised by the main railway signalling players in the world. The Laboratoire ERTMS France (LEF) performs tests to meet the qualification and certification needs of the components of ETCS systems. The laboratory has its own R&D department, which allows it to design state-of-the-art test benches, operated by experts who are knowledgeable about operating rules and train driver's skills.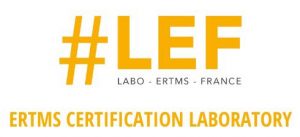 The NoBo
CERTIFER has been supporting testing, certification and inspection operations in the field of rail, guided transport and beyond for 25 years.  With a network of 650 experts, CERTIFER is committed to making railway, urban transport and new forms of mobility safer, more reliable and better connected all over the world. As a Notified Body (NoBo), CERTIFER is able to carry out compliance assessments in accordance with TSI (Technical Specifications for Interoperability) on every sub-system.

Our code of ethics is based on the highest international standards:
Our five ethical values express how we want to work with each other and with you. They are intended to be common to all Try&Cert employees, which means that they must be known by each and every one of you, publicly highlighted whenever useful and inspire our behaviour. These five values are the following: integrity, commitment, responsibility, trust and safety.
Responsibility
Try&Cert, a corporate citizen playing a role in the ecological transition
:
Although the transport sector is responsible for one third of total final energy consumption in the world, rail transport consumes just 1% of it, despite accounting for nearly 10% of transport. This is why at Try&Cert we want to encourage the roll-out of ERTMS projects globally, with a concern for the control of public expenditure. 

Try&Cert promotes solutions that reduce travel to protect existing resources and uses communication and distribution tools to minimise the installation of new infrastructures and thus reduce the land footprint.
INTEGRITY AND COMMITMENT
Development of our human capital and its diversity:
Try&Cert is convinced that social diversity represents a source of wealth and therefore has an ambitious inclusion policy focused on five themes:

Equal opportunities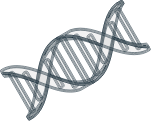 Mix

Employment of seniors

Training of future talents

Inclusion of people with disability
Trust and safety
Safety is a fundamental requirement for our customers and employees
:
Safety, an essential condition for the movement of goods and people, is a major issue for Try&Cert. We implement a global policy involving all stakeholders, from sub-contractors to our customers, with the participation of each of our employees.
Data confidentiality is a basic requirement:
This concerns personal and professional data protection for which Try&Cert guarantees full respect for confidentiality, data integrity, availability of computer resources and traceability of records.